Our wines
---
All prices in SEK with VAT excluded
#
Art Nr.
Article number
Producer
Name
Grape
Type
Vintage
Price
1
DLB-GRCH-2021
De La Boue
Gregory Ranch
Chardonnay
White
2021
449
2
DLB-GRPN-2021
De La Boue
Gregory Ranch
Pinot Noir
Red
2021
449
3
DLB-THPN-2021
De La Boue
Temperance Hill
Pinot Noir
Red
2021
549
4
DLB-TPSY-2021
De La Boue
The Pines
Syrah
Red
2021
399
5
DLB-VGPN-2021
De La Boue
Vista Grande
Pinot Noir
Red
2021
449
6
DLB-WVPN-2022
De La Boue
Willamette Valley
Pinot Noir
Red
2022
299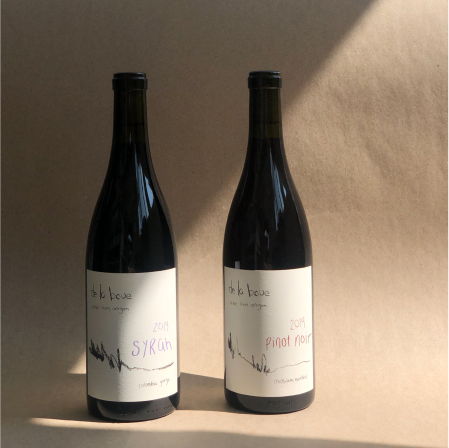 Private
Through Systembolaget
The wines seen here can be ordered to your local Systembolaget through the private import service.
VAT and Systembolaget's surcharge apply.
Restaurants
Restaurants with a liquor serving license are welcome to buy directly from us.
Send an email to pontus@uncorkit.se or call +46 (0)735 400 326.
Stockholm
Order before 9 am for delivery the same day.
Free shipping.
Rest of the country
Delivery within three days.
Free shipping for orders of at least 36 bottles.